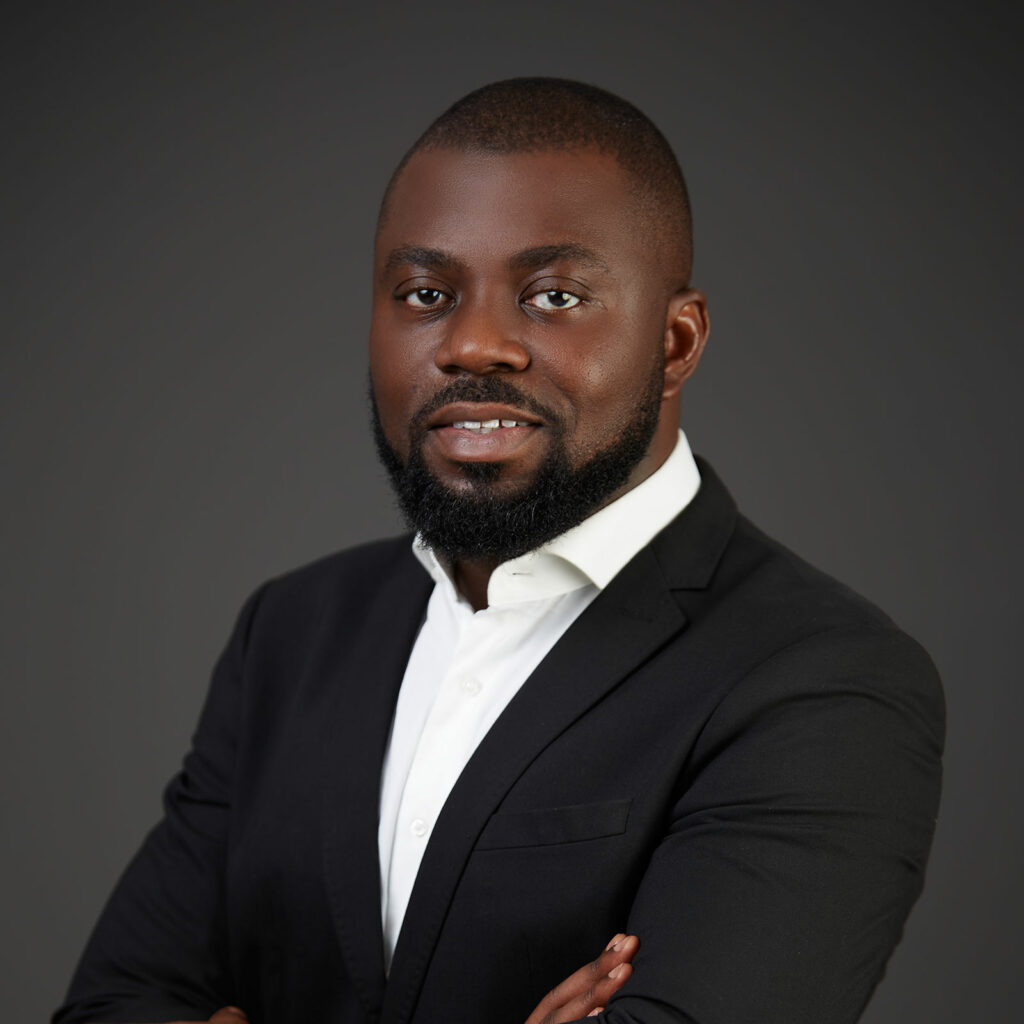 AYO SOTINRIN
MANAGING PARTNER
Description
Ayo Sotinrin is an ardent Environmentalist turned development finance expert with a major interest in infrastructure development. After over a decade working in the finance and investment sector, he founded SAO Capital in 2015.
SAO Capital, a leading Impact investment and Advisory firm. Advisory services are focused on raising funds for infrastructure development for government MDAs through development institutions and civil society organizations in Africa. While the social investment side is targeted at sustainable Agriculture, Renewable Energy and Technology, the capital growth of which has since birthed other portfolio companies under the SAO umbrella including SAO ENERGY, SAO AGRO and SAO ENVINRONMENT.
His 16 years diverse work experience cuts across different sectors in more than 10 countries. He has an Executive MBA from the University of Oxford, a Masters in Engineering Business Management from University of Warwick and an Advanced Diploma in Environmental Conservation. He attained his Bachelors Degree in Business Administration and continues to undertake professional executive courses to gain a more global knowledge and economic insight .
He continues to work strategically with many senior level Heads of Government agencies in Africa especially Nigeria where is currently an advisor to a number of state governments on Investments and Multilateral relations.
From 2011 to 2015, he was Special Assistant (Environment) to the Honourable Minister of State, Federal Capital Territory (FCT). He also worked as the LEAD Environmental Safeguard Specialist at the World Bank PPP Unit under the Federal Ministry of Finance for 5 years, before then, at the Presidency-Infrastructure Concession Regulatory Commission ($115m World Bank Funded PPP infrastructure development programme) developing infrastructure concessions in sectors such as Transportation, Power, Water, Aviation, and agriculture.
Prior to that Ayo was engaged as the Lead consultant -Planning Monitoring and Evaluation by Deloitte Arlington USA on the Nigeria Expanded Trade and Transport Program (NEXTT) funded by USAID, in that role Ayo worked with 6 departments in the Ministry of Industry Trade and Investment and also Heads of all agriculture and manufacturing association in Nigeria.
He has been the Team Lead/Coordinator of the Urban Development projects in the FCT and the Coordinator of Post-Electric Power Privatization at the Bureau of Public Enterprise (BPE) for the Nigerian Infrastructure Advisory Facility (NIAF l & 2) an infrastructure Advisory Program focused on Privatizations, concessions and Project Finance in Nigeria.
Ayo was one of the principal authors of the ''Socially Inclusive Sustainable Development In A Climate Stressed Northern Nigeria - A Case Study Of Jigawa State'' (Funded By Heirinch Boell Stifung). Prior to moving back to Africa, Ayo worked at Royal Bank of Scotland in Guernsey, Jersey, Gibraltar, Isle of Man and Deutsche Bank in London. He also worked at the Environment Agency UK, where he worked as a Senior M& E expert and he was part of the Project-team on the £700 million 1st generation green I.T outsourcing project-the largest green UK government I.T outsourced contract targeted at 50o/o IT carbon emission reduction.
He also worked as an Advisor to the Nigerian Minister of State, Trade and Investment and was a member of the 6-man Strategy Team appointed by the Minister to develop the recently completed 'Nigeria National Strategy Blueprint for Trade and investment' reviewed by 5 DFID programmes. Some of his past and current clients include USAID, PIND, Ministry of Niger Delta Affairs, Amnesty Office, NDDC, FOSTER, ENABLE, NIAF I &NIAF II, Heinrich Boell Stifung, Ministry of Finance, Ministry of Trade and Investment, Ministry of FCT, BPE, World Bank, DFID (NIAF2, ENABLE 2) etc
He is a fellow at the Crans Montana Institution, ardent member of several organization including Africa 2.0 Nigeria, and also sits on the board as a Director of Africa 2.0 Global. He was recently honored in the UNDER 40 category of the prestigious ' Most Influential People of African Descent' class of 2020.
read more